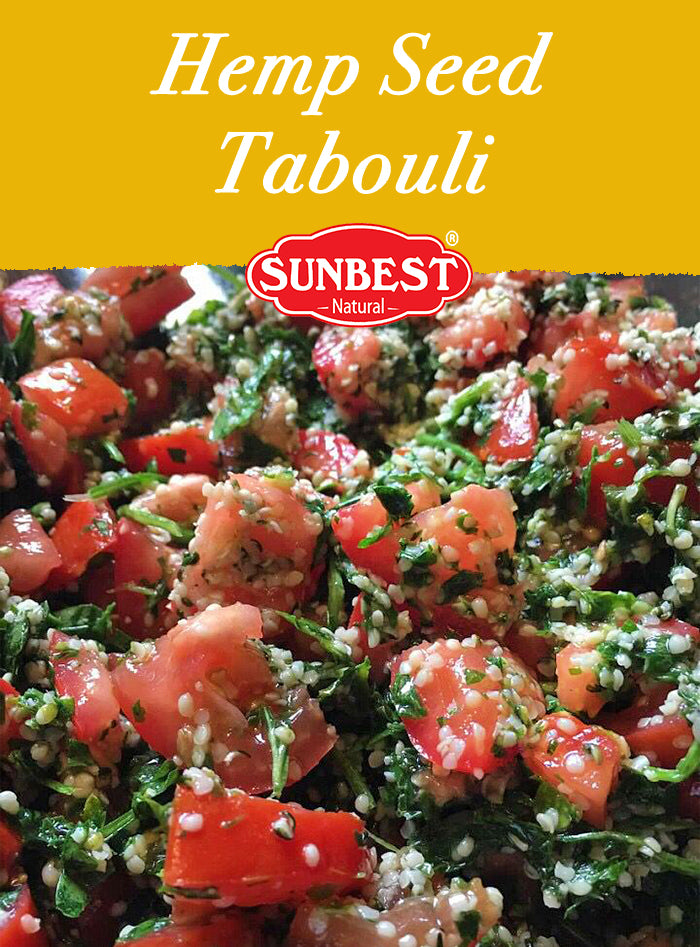 Its vegan, its paleo, its gluten-free, its Hemp Seed Tabbouleh!
1 cup Sunbest Hemp Seeds Hearts
1/2 cup diced red onion
1 1/2 cups grape tomatoes, quartered
1 cucumber, chopped into small bits (about 1 1/3 cup)
1 cup fresh mint, chopped
1 cup fresh parsley, chopped
1 clove garlic, minced
1 lemon, juiced
2 Tablespoons olive or

 avocado oil

1 teaspoon sea salt
ground pepper, to taste
Method:
Combine all ingredients in a bowl & toss. Add to taste if desired. Serve immediately or chill in the fridge until you're ready to serve. If it collects a little liquid at the bottom  just re-stir & serve. 
Try this too!:
You can swap out the hemp hearts for quinoa or amaranth.
If you want the classic version use our bulgur wheat