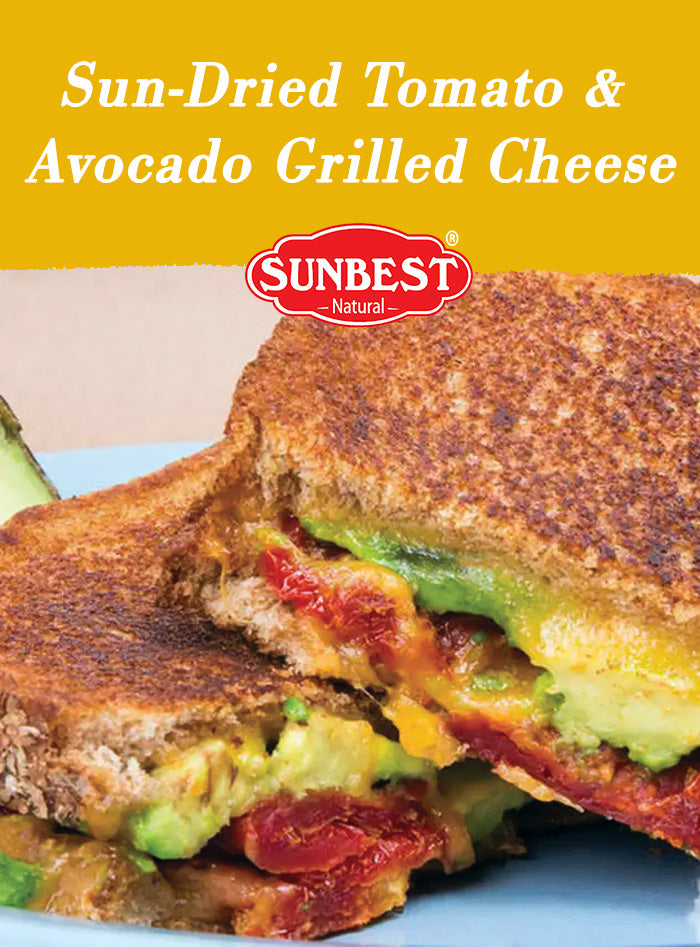 Ready for a quick and easy lunch?! Make this deliciously low-calorie sandwich using SUNBEST Sun-Dried Tomatoes Halves'. It is stored with fiber and heart-healthy fats.
Ingredients
1 teaspoon virgin olive oil

2 slices whole wheat bread

2 slices sharp cheddar cheese

1/2 avocado (sliced)
Instructions
Heat a pan over medium-low heat. Brush 1/2 teaspoon olive oil on one side of a bread slice and place in the pan oil side down.

Top with cheese, avocado, SUNBEST Sun-Dried Tomatoes Halves, and remaining slice of bread.

Lightly brush top slice of bread with remaining 1/2 teaspoon oil. Cook for about 2 minutes or until the bread turns golden brown and cheese begins to melt.

Flip, and cook on the other side until bread is browned and cheese is completely melted.