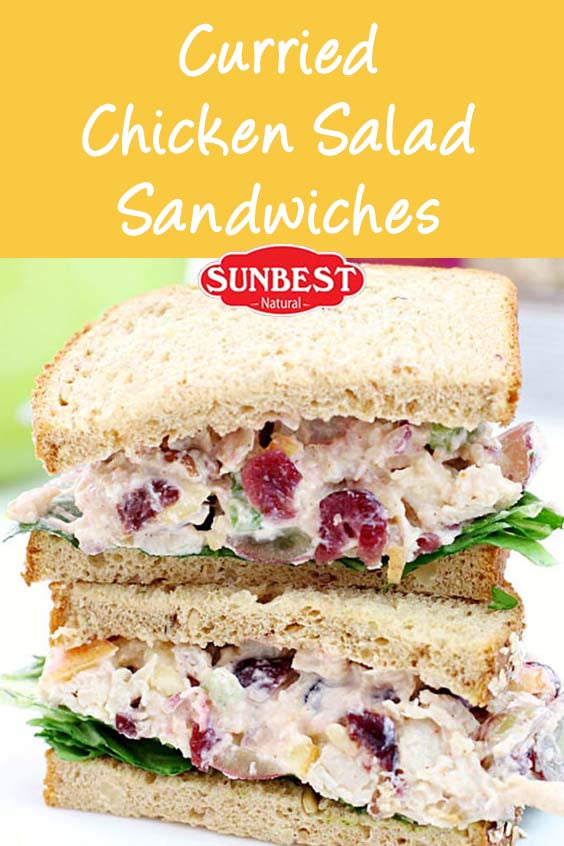 These are perfect for a quick lunch - the salad keeps well for a few days in the fridge!
Ingredients
1/2 cup SUNBEST Walnuts, chopped
2 cups cubed cooked chicken breast
3/4 cup chopped apple
3/4 cup mayonnaise
1/2 cup chopped celery
2 tsp lemon juice
1 Tbsp chopped green onion
1 tsp curry powder
2 tsp honey
1 Tbsp orange peel
6 lettuce leaves
12 slices of sandwich bread (croissants are great too!)
Method:
Combine chicken, apple, cranberries, mayonnaise, walnuts, celery, lemon juice, onion, curry powder, honey, and orange peel.
Place lettuce on sandwich bread/croissants. Top with chicken salad mixture.