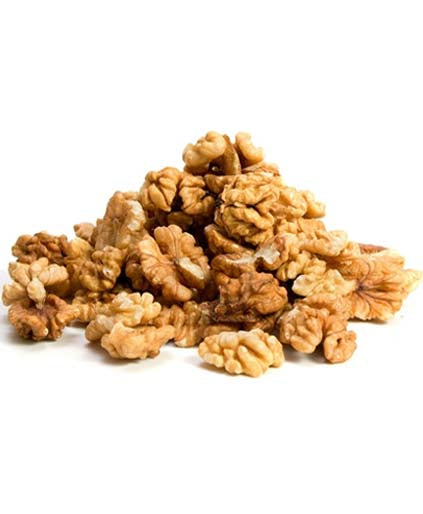 Raw California Walnut Halves (No Shell)
Walnuts
 are high in monounsaturated and polyunsaturated fats and a good source of protein. Nuts have a reputation for being a high-calorie and high-fat food. However, they are dense in nutrients and provide heart-
healthy
 fats.
Fresh, premium quality

Great for snacking, used as a topping, or baking

Health Benefits: Natural source of energy, Omega 3. Improves brain health, metabolism, and assists development and growth

OK Kosher Certified
STORAGE:

• For longer lasting product, please keep refrigerated for up to 16 months.

• It must be stored in an airtight sealed bag/container at all times to maintain freshness and to avoid humidity and external flavors.