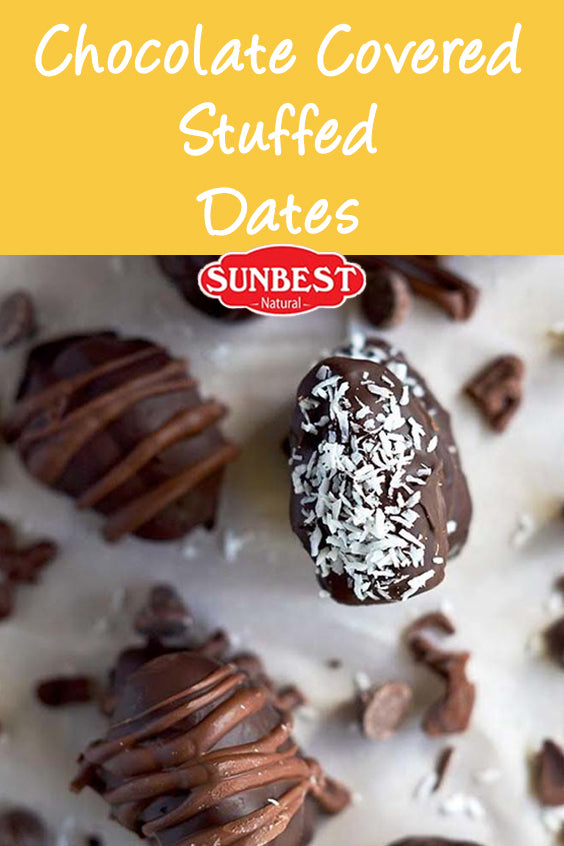 A simple no-bake dessert that's sure to please!
Ingredients:
Method:
1. Make a double boiler by filling a small pot with about an inch of water and bring to a simmer. Place a small bowl over the pot and make sure the bottom of the bowl is not touching the water.
2. Add the chocolate chunks and the oil and let that melt slowly stirring constantly.
3. Cut a slit in each date. Stuff with nuts and close the date over.
4. Using two forks drop the dates in the melted chocolate, roll to cover, then take the date out and carefully shake off any excess chocolate.
5. Place them on a parchment lined baking sheet. Sprinkle dates with sesame seeds, coconut flakes, and crushed pistachio.
6. Allow them to set for 5 minutes on your counter and then pop them in the freezer for 10 minutes.