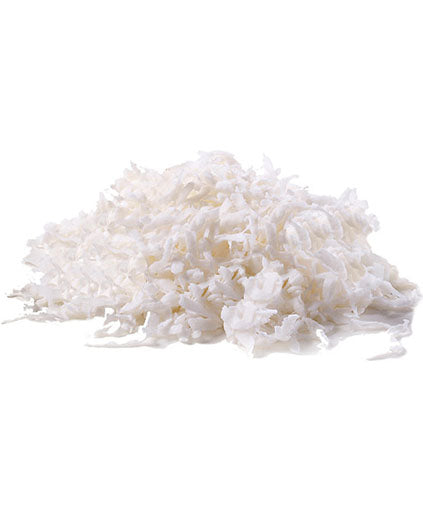 Coconut Flakes (Unsweetened)
Health Benefits: Rich in fiber, full of energy, and improves digestion

Great source of iron and zinc

Great for snacking, topping, or baking

OK Kosher Certified
STORAGE:
• For longer lasting product, please keep refrigerated for up to 16 months.
• It must be stored in an airtight sealed bag/container at all times to maintain freshness and to avoid humidity and external flavors.
Coconut Snowballs
Ingredients
1 3/4cup SUNBEST coconut flakes
2 teaspoon coconut oil
3 tablespoon honey
2 tablespoon coconut milk, unsweetened
1/2 teaspoon vanilla extract
1/2 teaspoon cinnamon
1/8 teaspoon sea salt
instructions
Melt the coconut oil and place it with 1 cup of the shredded coconut in a food processor. Process on high speed, scraping down the sides periodically until it reaches a paste-like consistency. (It does not have to be completely smooth like coconut butter; some texture is good.)
Add the honey, coconut milk, vanilla, cinnamon, and salt and process until well combined. Add 1/2 cup plus 2 Tablespoons of shredded coconut and pulse until just combined.
Shape the mixture into 12 (1-inch) balls and coat with the remaining 2 tablespoons of shredded coconut. Refrigerate for at least an hour and up to 5 days. Eat cold or bring to room temperature before eating, depending on personal preference.
Serves: 12