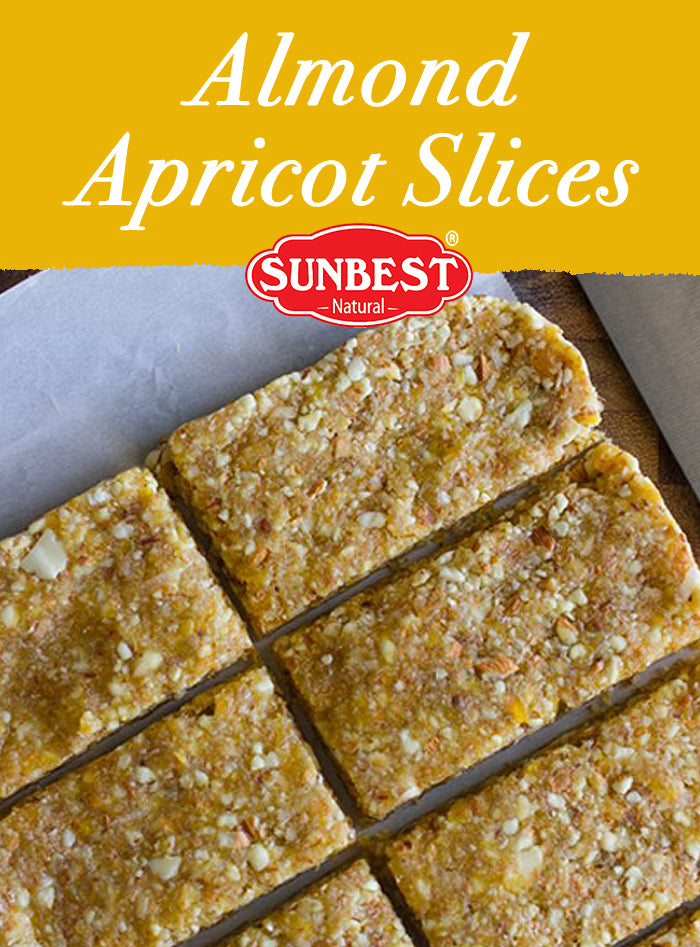 Get your food processor out! Its easy no baking at all! This snack is great to make ahead of time. Once you get home you can take it out & enjoy. The almonds is a great way to introduce protein, fiber, calcium, zinc, and antioxidants into your diet. 
✹¼ cup Sunbest Slivered almonds
✹1 ½ cups Sunbest Dried Apricots 
✹½ cup Sunbest Unblanched Almond Meal
✹¼ cup Whole Raw Almonds
✹2 tbsp agave (or maple syrup)
✹2 tsp almond extract
✹1 tsp pure vanilla extract
Method
1. Line a 6″ springform pan with a large piece of plastic wrap (leaving the edges to hang over the rim along the sides). Evenly sprinkle the slivered almonds along the base of the pan. Set aside.
2. Process all remaining ingredients in a food processor into a sticky mixture with a fine crumb to it (don't over-process into a paste!). Carefully spoon this mixture into the pan over the slivered almonds.
3. Even it out with the back of a spoon and flatten it into a disk as best as you can. Cover with the plastic wrap edges. Freeze for 2 hours to set until firm. Unwrap, slice and enjoy! Keep leftovers frozen.