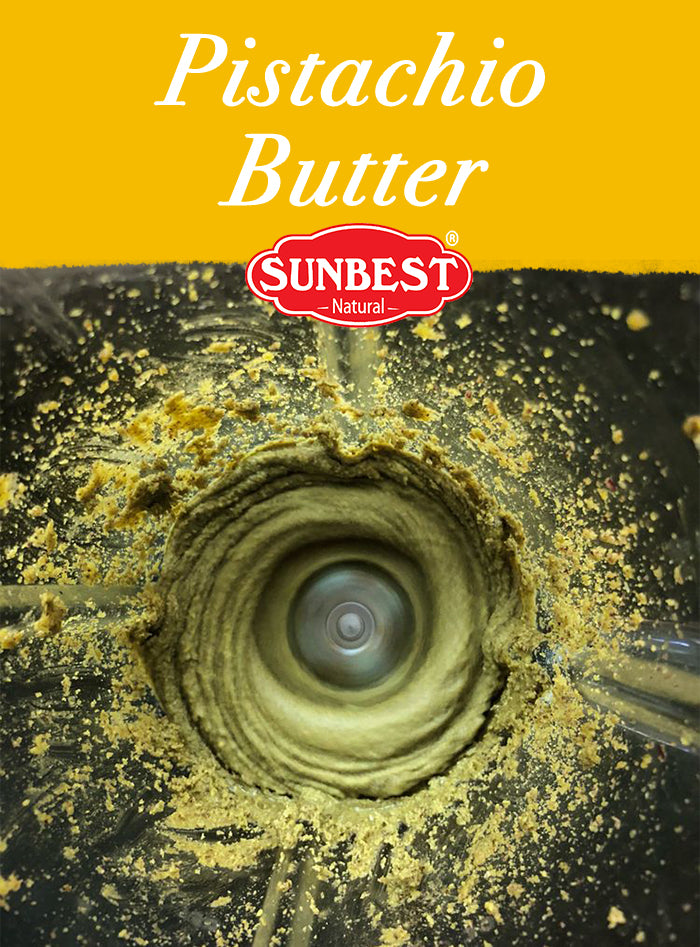 Pistachio butter is great to go on crackers, for spreading on toast, and pairs well with your favorite jelly for your classic school sandwich. Its only 3 ingredients & can be made in a couple minutes.
Ingredients
✺ 16 oz SUNBEST Pistachios
✺ 2 tablespoons refined virgin coconut oil or olive oil
✺ ¼ teaspoon salt
Super Easy Right? Lets get started!
Method
1. Add SUNBEST Pistachios to the bowl of a food processor and process for 2 minutes.
2. Scrape down sides of bowl, add coconut oil and salt and process for another 4 minutes, until mixture is creamy and smooth.
3. Transfer to an airtight container and store in the refrigerator for up to 2 weeks.