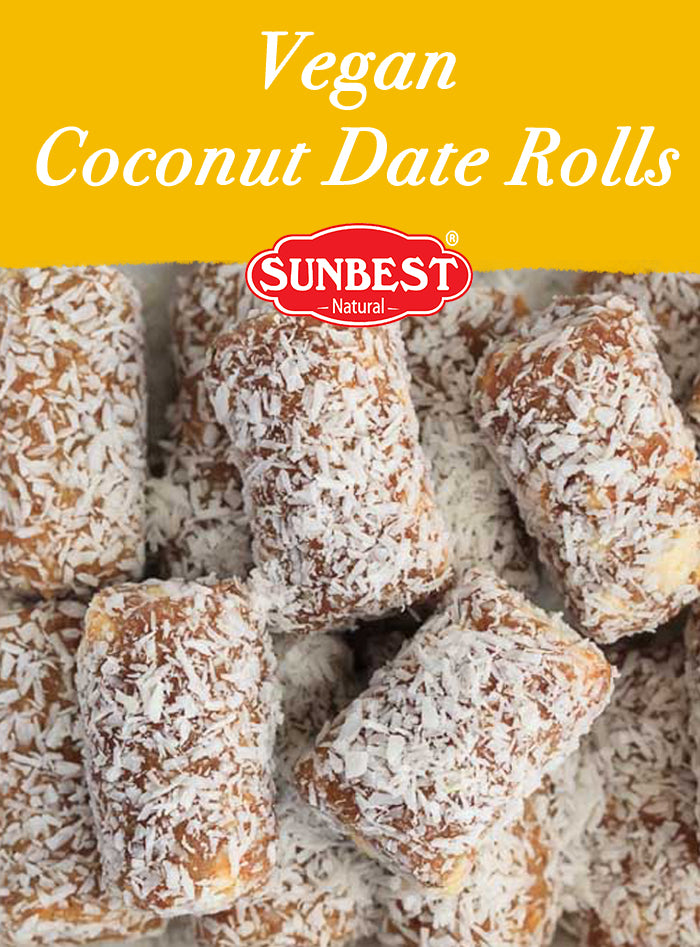 Dates are a perfect way to make a vegan snack-especially one that will keep for a while. They're so delicious, healthy and convenient to snack on ! Here's the recipe :
Ingredients
☼ 14 large SUNBEST Medjool Dates
☼ 2 Tablespoons Cashew Butter
☼ 2 Tablespoons Coconut Oil (room temp)
☼ The seeds from half a vanilla bean
☼ A good pinch of sea salt
☼ ¼ cup SUNBEST Raw Cashews Pieces; finely chopped
☼ SUNBEST Coconut Flakes (unsweetened)
Method:
1. Place dates, cashew butter, coconut oil, vanilla bean seeds and salt in the bowl of a food processor and pulse until smooth and mixture starts to come into a ball. Stir in chopped cashews and place in fridge to firm for 10 minutes.
2. Using lightly greased hands roll date mixture into a long rope and cut into bite sized pieces. Place coconut flakes in a shallow dish and roll each date log completely in the coconut. Serve immediately or place in fridge to firm and enjoyed chilled.
3. Store in an air tight container for 2 weeks.