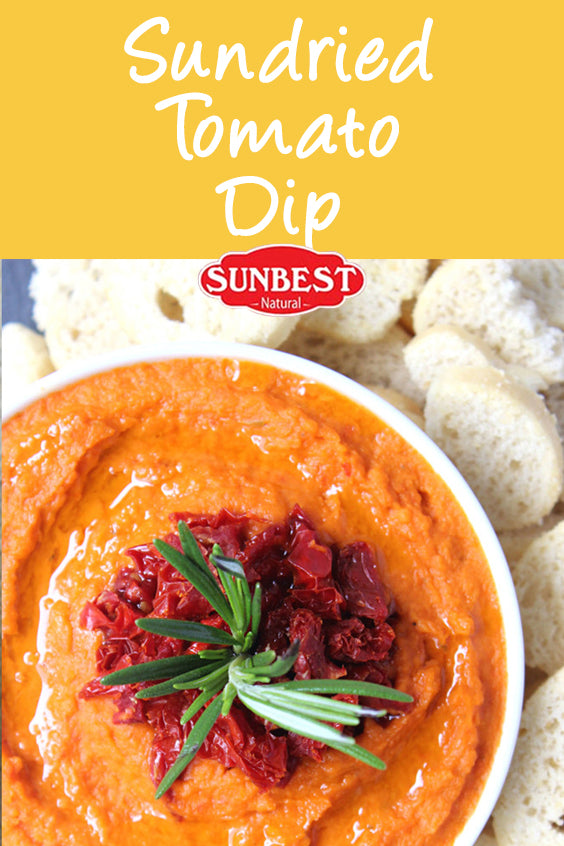 A great quick and healthy appetizer - whip it up ahead of time!
Ingredients:
1 tsp olive oil
1 medium red onion, minced
2 cloves garlic, minced
2 cups cooked white kidney beans
1/4 cup Sunbest sun-dried tomatoes
Juice of one lemon
1 tbsp nutritional yeast
1 tsp balsamic vinegar
salt & pepper to taste
2 tbsp chopped fresh chives
Method:
Saute onions in the oil in a pan over high heat until they start to brown, about five minutes. Add garlic until fragrant, about 3-5 more minutes. Add water 1 tbsp at a time, if needed, to deglaze and prevent burning.
Add cooked mixture and all remaining ingredients, except chives, to a food processor. Blend until well combined and desired texture is achieved. Stir in chives by hand.
Enjoy immediately, or cover and refrigerate for 2 hours or overnight to allow flavors to meld.