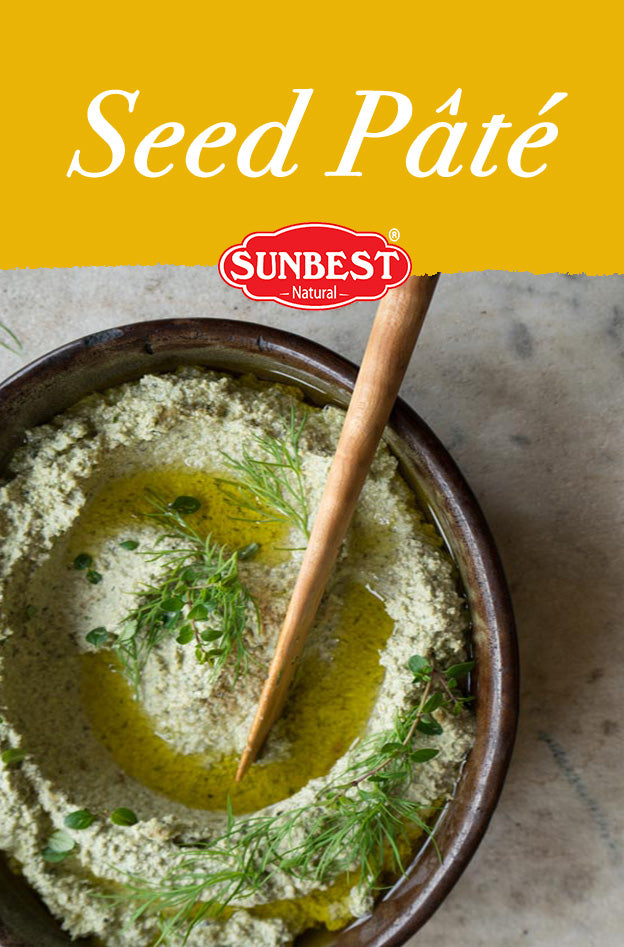 Ingredients
☼ ½ cup Sunbest Raw Sunflower Seeds
☼  1 ½ cups Sunbest Raw Pumpkin Seeds
☼  4 cups filtered water, for soaking
☼ ⅓ cup olive oil
☼  1 medium garlic clove
☼  4 sprigs of thyme or oregano
☼  4 sprigs fresh dill
☼  2 tablespoons miso
☼  3 tablespoons fresh lemon juice
☼ ⅓ - ⅔ cups nut milk or water
☼  fine grain salt to taste
Method:
1. Cover the seeds with 4 cups of water and soak for 4-6 hours, or, preferably, overnight. Strain the seeds, rinse well under running water. Drain well and place in a blender along with the olive oil, garlic, herbs, miso, lemon juice, 1/3 cup of the nut milk. 
2. Blend until smooth, thinning with more nut milk or water if needed. Taste and adjust with a few pinches of salt, and more lemon juice if needed.
Use our promo code: SEED 101 & get 15%OFF raw sunflower seeds & raw pumpkin seeds.