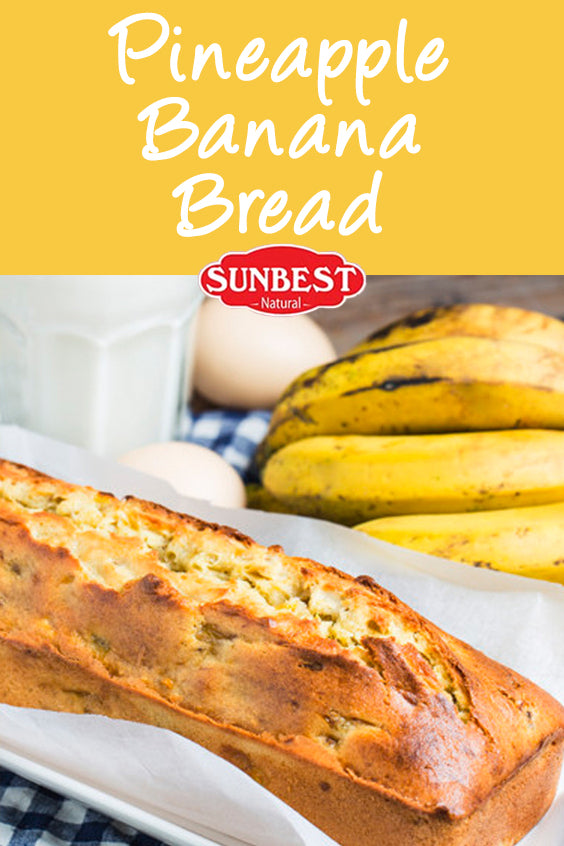 This is a perfect summery twist on a traditional favorite!
Ingredients:
Method:
In a mixing bowl, cream butter and sugar. Beat in eggs. Stir in banana, dried minced pineapple chunks, and coconut.
Combine dry ingredients and stir into creamed mixture just until combined.
Spoon into greased 8in by 4in loaf pan. Bake at 350 degrees for 65-70 minutes, or until bread tests done.
Cool in pan 10 minutes, remove to a wire rack.