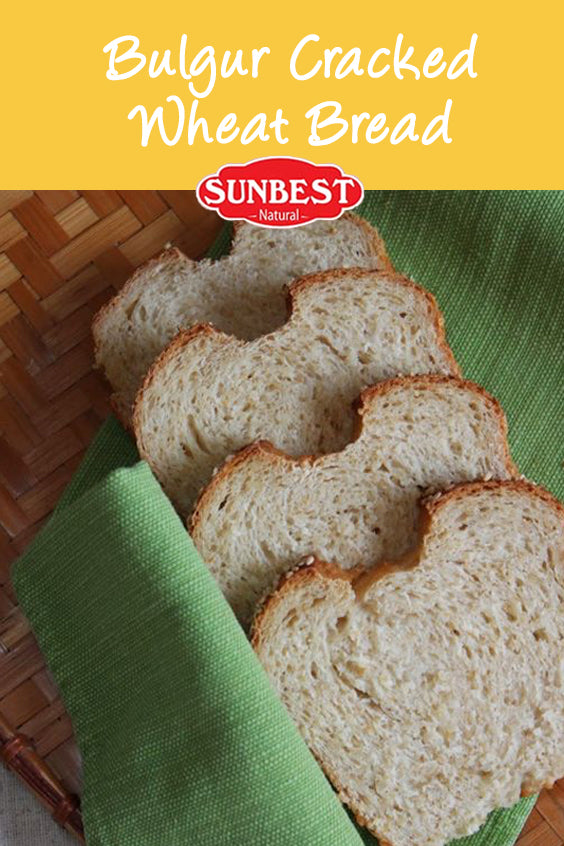 Wholesome and perfect for sandwiches!
Ingredients:
1 1/2 cups water
6 Tbsp Sunbest Bulgur Cracked Wheat
3/4 cup warm buttermilk (70 - 80 degrees)
3 Tbsp honey
3 Tbsp butter or margarine, softened
1 1/2 tsp salt
1/4 tsp baking soda
1 1/2 cups bread flour
1 1/2 cups whole wheat flour
1 Tbsp active dry yeast
Method:
In a saucepan, bring water and bulgur cracked what to a boil for six minutes. Drain and cool for 15 minutes.
Place all ingredients into a bread machine pan per manufacturer's directions.
Select basic bread setting. Choose crust color and loaf size if available, and bake according to bread machine directions. Check the dough after 5 minutes of mixing, adding 1-2 tablespoons of additional warm buttermilk or flour if needed.