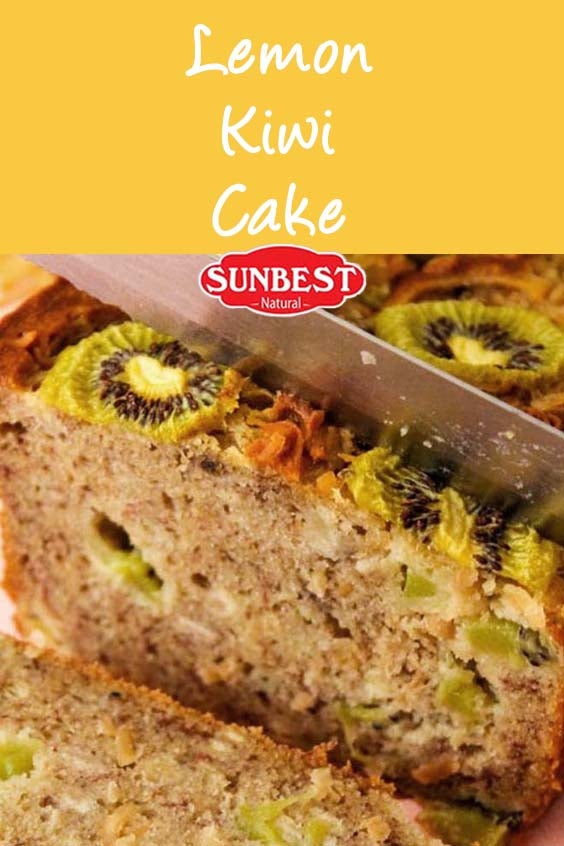 Kiwi and lemon are a perfect match - tangy, citrusy, and sweet!
Ingredients:
1/4 cup Sunbest Dried Kiwi, coarsely chopped
1/2 cup butter
1/2 cub turbinado sugar
3 eggs
1/4 tsp vanilla essence
4 Tbsp low-fat lemon flavored yogurt
3/4 cup self-rising flour
2 Tbsp milk powder
1 fresh kiwi fruit, peeled and thinly sliced
Method:
Grease a loaf pan and preheat oven to 350 degrees.
Beat butter, sugar, and vanilla until light and fluffy. Beat in eggs one at a time. Mix in yogurt.
Sift in flour and milk powder. Stir in kiwi fruit slices and dried kiwi fruit.
Pour batter into prepared loaf pan and bake for 50 minutes. Let cool ten minutes before removing to a wire rack.