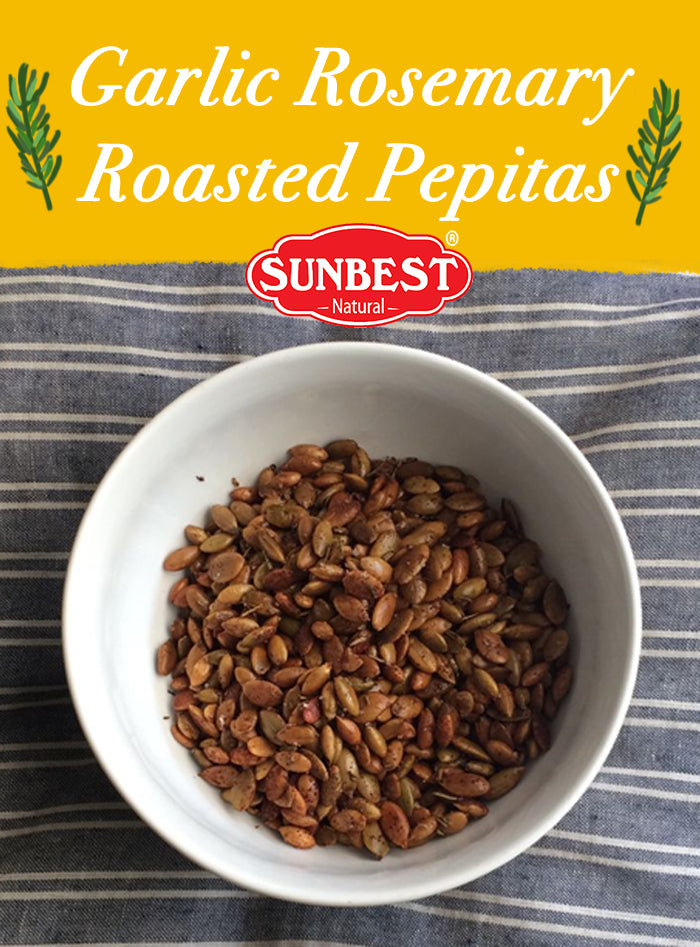 These pepitas are roasted pumpkin seeds made into an easy, healthy, crunchy snack that is naturally nut-free, gluten-free and vegan. So easy, so fancy, who knew pumpkins were so versatile?
Ingredients:
1 cup Sunbest Raw Pumpkin Seed Pepitas
1 tsp olive oil
1 tsp garlic powder
1 tsp Sunbest Dried Rosemary
3/4 tsp fine grain sea salt
Methods:
1. Preheat oven to 325 degrees F.
2. Mix all ingredients together until the pepitas are well coated.
3. Spread onto a baking pan in one layer.
4. Roast for 10-12 minutes, give the pan a shake every 3-4 minutes and be careful not to burn.
5. When they're crunchy and some are starting to turn golden brown, they're done! Store in an air-tight container.