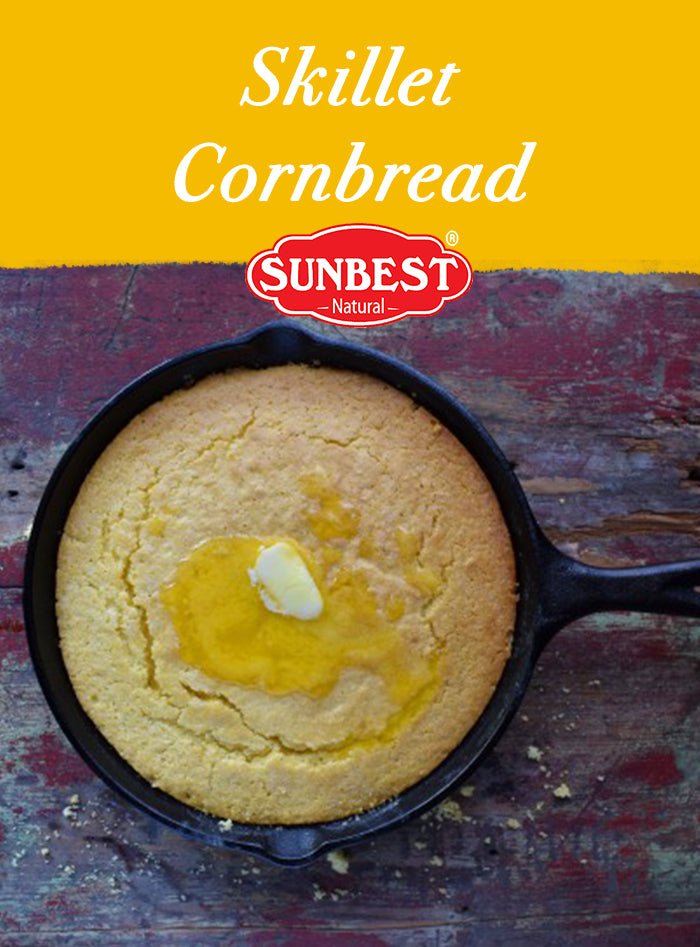 Are you a regular old pioneer? Cornbread made in a skillet is as rustic as it gets. Try it with Sunbest Corn Meal, whether you're making chili or feasting on thanksgiving cornbread is a staple for any meal. 
Ingredients:
☼ 6 Tbsp shortening
☼ 1 cup Sunbest Corn Meal
☼ 11/8 cups oil
☼ ½ cup flour
☼ 1 tsp salt
☼ 1 cup buttermilk
☼ ½ cup milk
☼ 1 egg
☼ 1 tbsp baking powder
☼ ½ tsp baking soda
Method:
1. Preheat oven to 450 degrees F.
2. Heat shortening in a cast iron skillet, muffin pan, or other baking pan. Combine corn meal, flour, and salt in a mixing bowl.
3. In a separate bowl, combine buttermilk, milk, and egg. Add baking powder and baking soda. Stir.
4. Add melted shortening, stirring constantly. Pour into hot pan, smoothing surface with spatula.
5. Bake for 20 to 25 minutes or until golden brown on top.