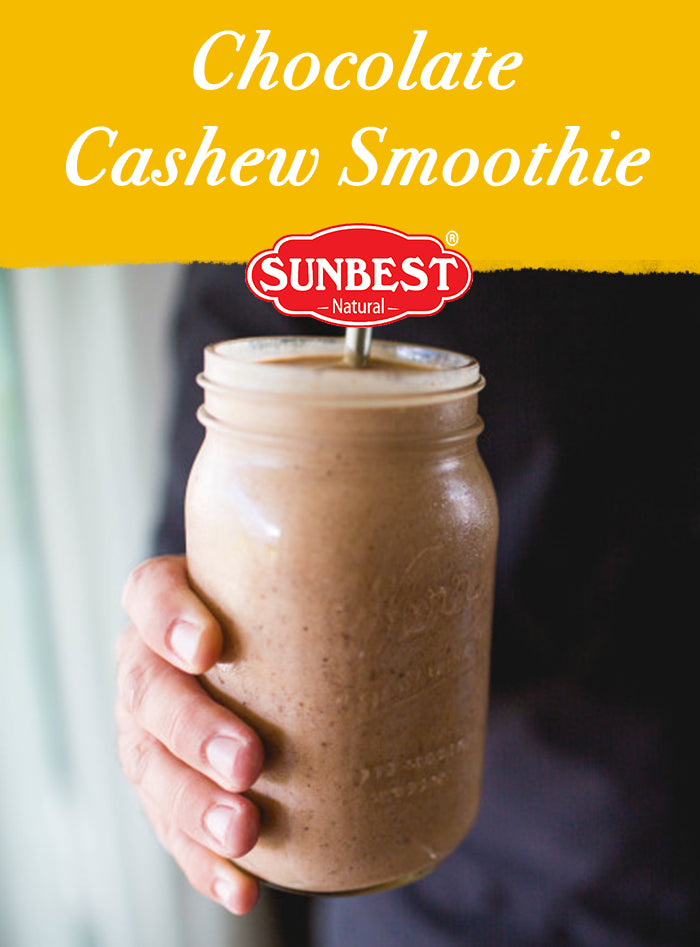 Everything's more fun with chocolate, this smoothie pairs indulgent chocolate with healthy ingredients like cashews and pitted dates. Give it a whirl today!
Ingredients
•½ cup soaked Sunbest Cashews
•1 cup cold water
•¼ cup old fashioned oats
•1 tbsp Sunbest Chia seeds
•1 tbsp cacao powder
•6 pitted dates
•1 tbsp organic maple syrup
Method:
Blend all items together in a blender & enjoy!