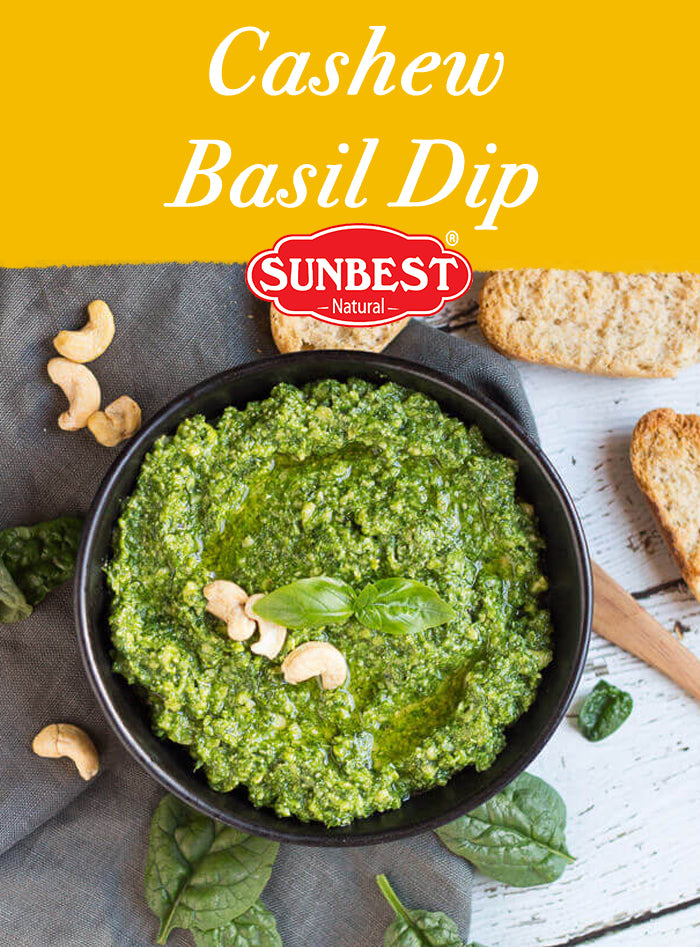 Have you ever tried cashews for pesto? Make this great dip for your next party or get together. 
Ingredients
☼ ¾ cup SUNBEST Cashews Roasted & Unsalted
☼ 1 cup SUNBEST Organic Rubbed Basil Leaves
☼ 1 clove garlic
☼ ½cup cubed Parmesan cheese
☼ 3 1/3 cups Spinach
☼ 2 Tablespoons Lemon Juice
☼ ¼ cup Olive Oil
Method
1. Place the garlic and the Parmesan cheese into the food processor. Blitz until the cheese is finely grated.
2. Add the remaining ingredients in the order listed in the recipe.
3. Pulse briefly 3 - 4 times to achieve a chunky consistency. You may need to push the ingredients down between pulses to ensure everything is evenly incorporated.
4. Scoop dip into a bowl. Adjust the seasonings to your own taste. For thinner consistency gently stir in more lemon juice, salt and peppers, or oil.
5. Store in the fridge for up to one week.