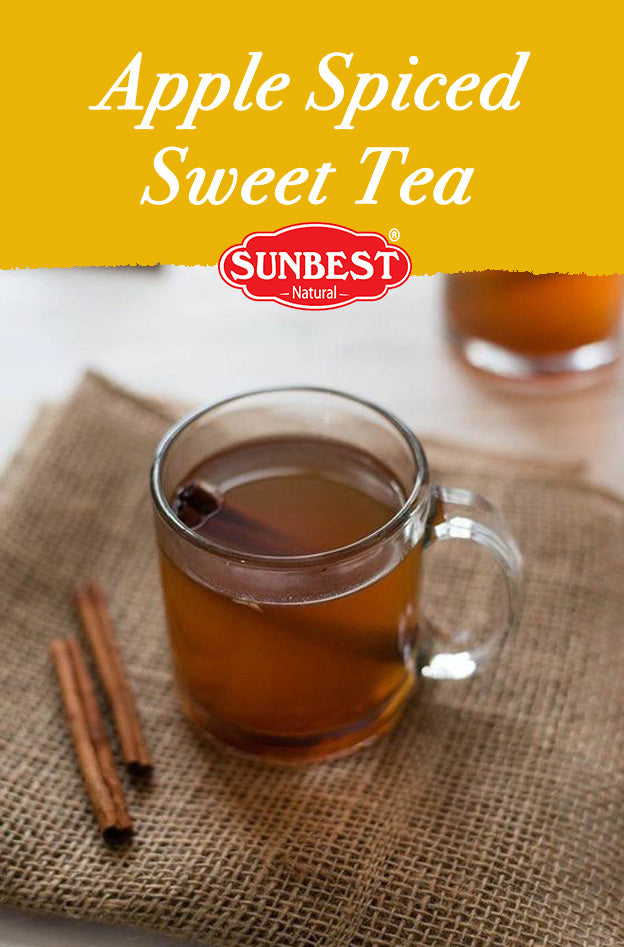 · 1 cup water
· 4 Sunbest whole Cloves
· 2 Sunbest Cinnamon Sticks
· 2 teaspoons Sunbest Chamomile
· 1 cup unsweetened apple juice
· 2 teaspoons raw sugar
· 4 apple slices
Method:
1. Bring water, cloves, and cinnamon sticks to a boil in a small saucepan.
2. Turn off heat, add chamomile, cover, and allow to steep for 3 minutes.
3. Stir in apple juice and sweetener.
4. Turn the heat back on to low and simmer until heated through.
5. Strain out chamomile, cloves, and cinnamon sticks.
6. To serve, place two apple slices in the bottom of two mugs. Pour hot tea over apples. Serve with additional cinnamon sticks in the mugs if desired.