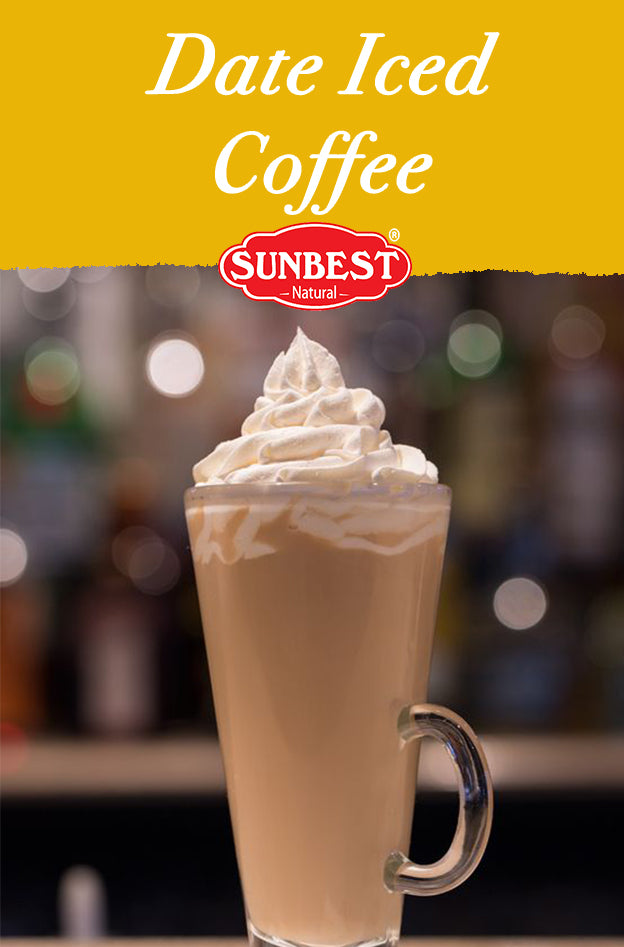 · 20 Sunbest Pitted Dates
· 4 cups milk
· 2 tbsp instant coffee powder
· 12 iced cubes
· ½ cup cold heavy cream
· 1 tbsp powdered sugar
· chocolate or butterscotch chips
1. Soak the dates in 1 cup of slightly warm milk for least for 20-30 minutes.
2. Add dates and the milk and blend to a smooth paste.
3. Then add the rest of the milk, coffee powder and ice and blend till smooth.
4. Whip the cream and sugar in a cold mixing bowl till you form firm peaks.
5. Pour the dates iced coffee into glasses, top with fresh whipped cream and some butterscotch or chocolate chips, if you like. Enjoy.