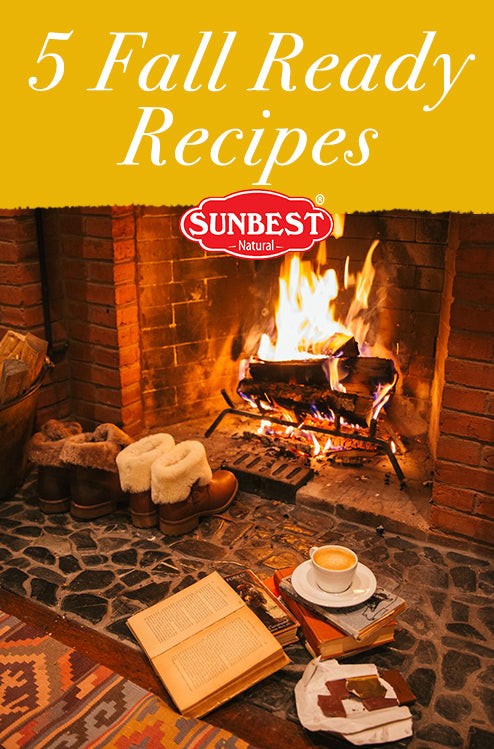 1. Banana Pumpkin Seed Toast
Sliced banana and crunchy peanut butter on sprouted grain toast topped with
pumpkin seeds
,
hemp seeds
, cinnamon, and maple syrup.
2. Snack on some 
3. 

Sage & Garlic Pecan Roasted Vegetables
After that make these roasted veggies as part of your
dinner
. Use our dried
organic sage
for easier preparation. 
4. Chamomile Tea Latte
5. Pumpkin Bread
Finally you can't have fall and not think of pumpkins! Set your ovens to 300ºF and bake this
sweet treat
. Sprinkle
pumpkin seeds
on top & take gorgeous pictures at twilight.