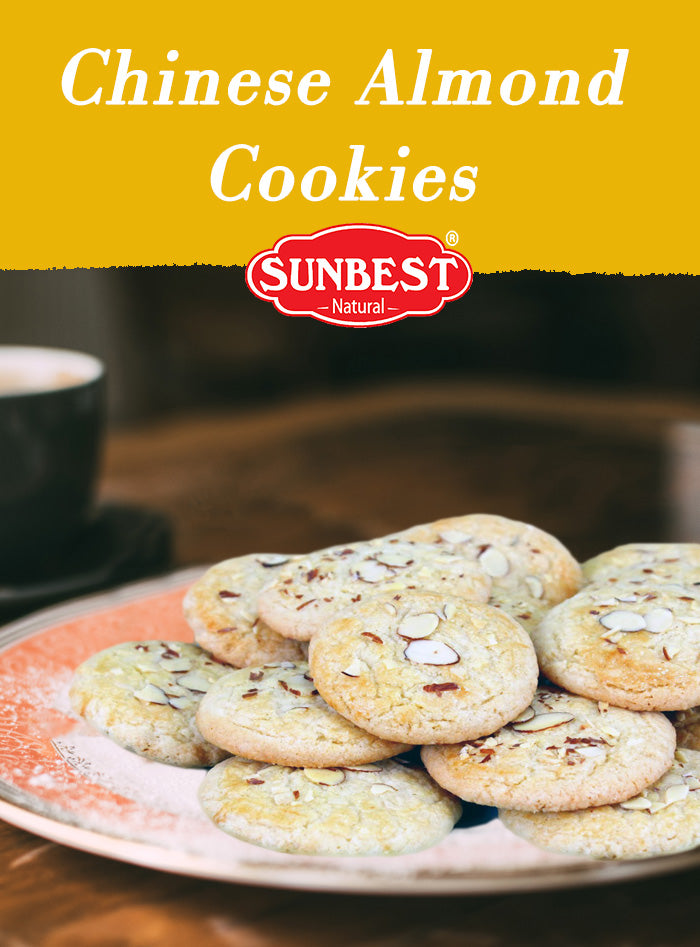 We've got the perfect recipe for the ultimate almond-lover! With SUNBEST Sliced Raw Almonds, you can make these wonderful baked Chinese Almond Cookies. They go great with a morning coffee or a little late night snack!
Ingredients
Directions
Preheat oven to 325 F

Combine in a bowl SUNBEST Natural Almond Flour or SUNBEST Blanched Almond Flour, sugar, baking soda, 1 egg, almond extract and salt. Beat until mixed well.
Scoop out dough and shape into 1 ¼ inch balls. Place on baking cookie sheet. Flat slightly and top with SUNBEST Sliced Raw Almonds.

Beat the other egg in a bowl and brush cookies evenly with the egg mixture

Bake for 15 min  or until edges are golden brown. Enjoy!