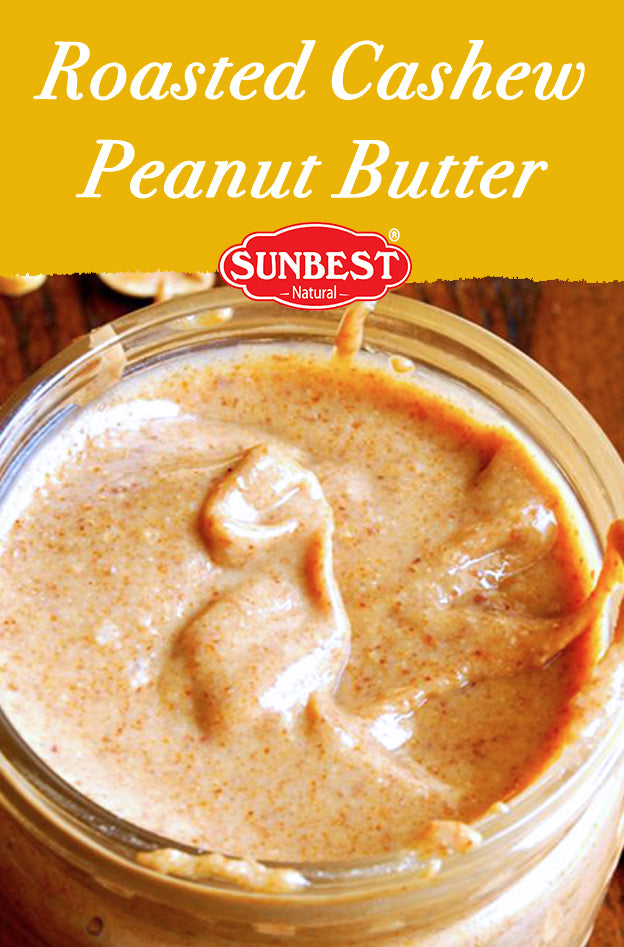 ☼1½ cup Sunbest Roasted Peanuts
☼1½ cup Sunbest Roasted & Salted Cashews
☼ high-speed blender or food processor
1. Pour nuts into a high-speed blender or food processor.
2. Start on the lowest setting and gradually increas the speed & power, blend the nuts. They should go from nuts, to a crumble, to a flour, to a sticky mixture, to a butter in less than 2 minutes.
3. Stop the machine for temporary pauses as needed if it gets overheated. The nut butter is done when it runs freely through the blades without any nut-clumps.
4. Transfer nut butter to an airtight container and store in the fridge for several weeks.