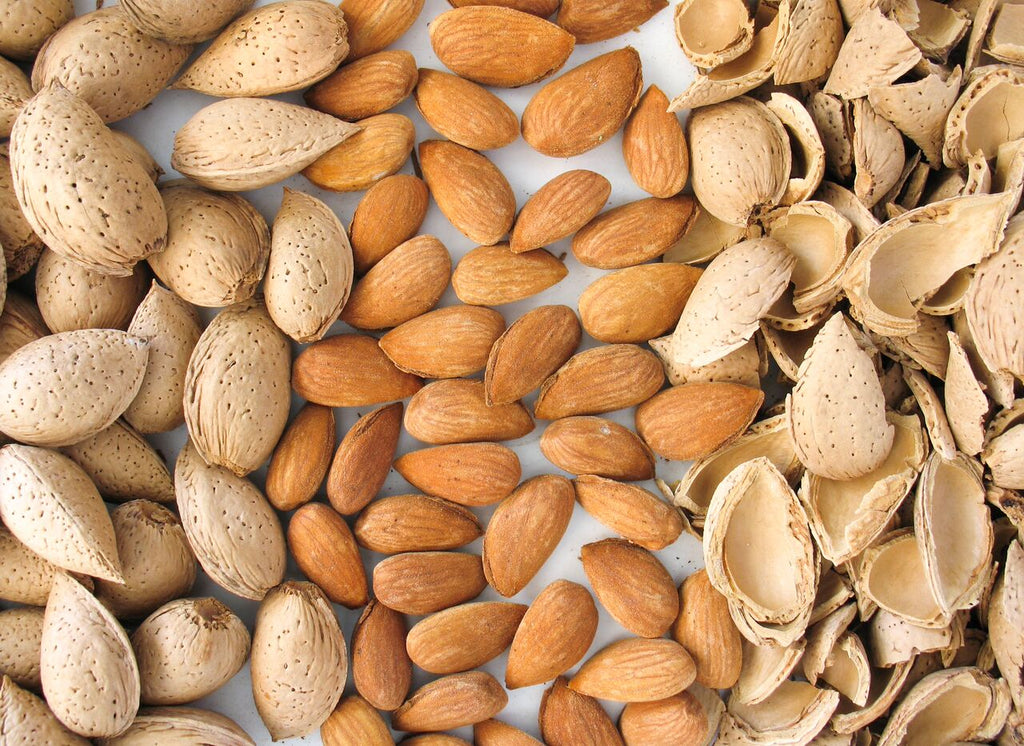 Raw Almonds
Raw Almonds are a seed of the fruit of the almond tree bearing fragrant pink and white flowers are what we know as Raw Almond. Delicious and organic almonds. They have long been revered as an epitome of wellness and health. Raw almonds are known for health-benefits nutrients essential for optimal health among the richest sources. This plant is an example of a deciduous tree that grows in originated mineral-rich West-Asian mountain ranges that provide fertile conditions appropriate for their growth.  In recent years, almond trees have spread across many regions of the world, including the USA, as a major commercial crop.
Health Benefits of Almonds
It is been known as researchers indicate that these nuts composed of well-balanced food principles that are essential for optimum health and wellness, so that is why almond nuts are rich sources of vitamins. However, Almond also is known as one of the most nuts that it has complete sources of energy as well as nutrients The nuts are an excellent source of vitamin E. in the other hand vitamin e is protects and restores cell membrane integrity of mucosa and skin from harmful effects of oxygen free radicals.
As it is known for SUNCO & FRENCHIE Almonds are gluten-free food items. For the same reason, they are one of the favorite ingredients in the preparation of gluten-free food formulas (Due to the people who suffers from gluten food allergy and celiac disease). Additionally, almonds are also a great source of minerals such as manganese, potassium, calcium, iron, magnesium, zinc, and selenium. Not only almonds is good for all those reasons but also you can use almond oil, extracted from the nuts, can be employed as an emollient. With all these goods about our product, I do not think that there is any deterrent on not ordering our delicious Raw Almonds. Our Almonds are whole raw almonds (shelled). However, you can see our recipe that we have for it, and try it out or make your own recipe with our Almonds, Almond flour, and our delicious product.