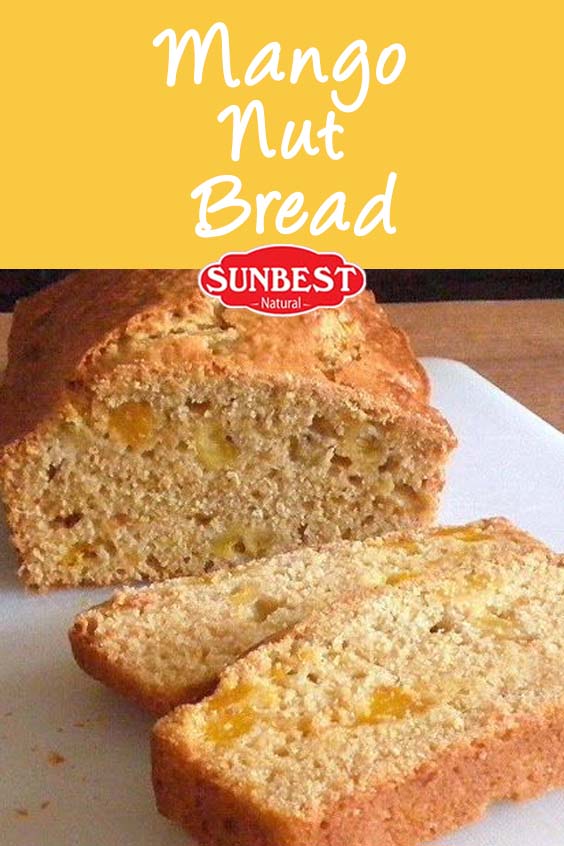 This quick recipe is great with an afternoon cup of tea!
Ingredients:
2 cups all-purpose flour
1 1/2 cups sugar
1 teaspoon baking soda
1/2 teaspoon salt
1/2 teaspoon ground cinnamon
3 eggs
1/2 cup vegetable oil
1 teaspoon vanilla extract
2 cups Sunbest dried mango slices, chopped
1/2 cup Sunbest dates, chopped
1/2 cup Sunbest walnuts, chopped
Method:
In a large bowl, combine the first five ingredients. In a separate bowl, beat eggs, oil, and vanilla. Stir into dry ingredients until just moistened.
Fold in dried chopped mango slices, dates, and nuts. Batter will be stiff.
Spoon into two greased 8x4" loaf pans. Bake at 350 degrees for 50-55 minutes, or until a toothpick inserted near the center comes out clean.
Cool for ten minutes; remove and continue cooling on wire racks.