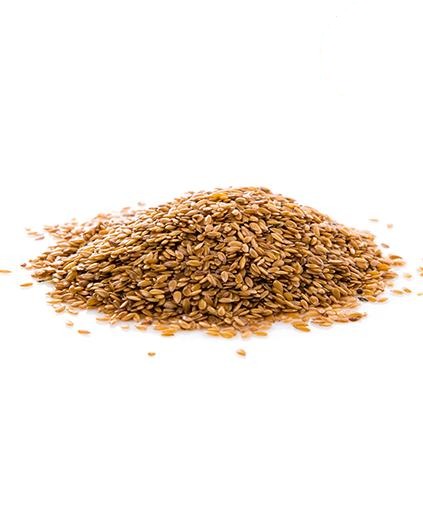 Golden Flax Seeds ( Whole )
Golden flaxseed, also known as linseed, comes from the flax plant, which is cultivated for its seeds as well as its fiber. The seeds, which are a little larger than sesame seeds, contain omega-3 fatty acids, dietary fiber. 
It's also the number one source of healthy antioxidants.
You can use for shakes; salad topping; add to your yogurt.
STORAGE:

• For longer lasting product, please keep refrigerated for up to 16 months.

• It must be stored in an airtight sealed bag/container at all times to maintain freshness and to avoid humidity and external flavors.