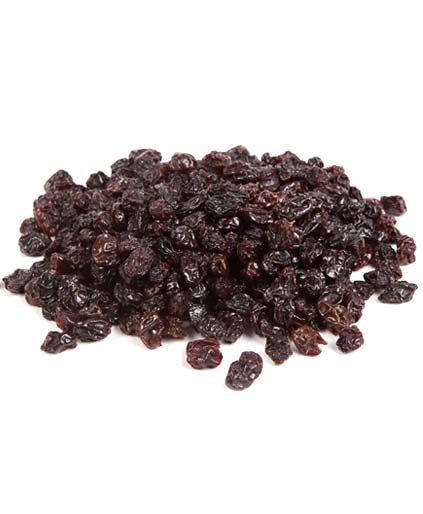 California Seedless Raisins
Raisins pack more nutrition than their small size might indicate. When grapes are dehydrated to produce raisins, the nutrients become more concentrated, making a handful of raisins a snack rich in B vitamins, iron and potassium. Besides nutrients, raisins are also a good source of carbohydrates for energy.
No preservatives, fat free, cholesterol free and sodium free

KOSHER CERTIFIED, NON GMO

sources of energy, vitamins, minerals, and antioxidants,

dietary fiber

gluten free rich in potassium and iron ,good source of some B-complex vitamins
STORAGE:

• For longer lasting product, please keep refrigerated for up to 16 months.

• It must be stored in an airtight sealed bag/container at all times to maintain freshness and to avoid humidity and external flavors.
Seedless RAISIN-FILLED COOKIES
INGREDIENTS
1 cup packed brown sugar
1 cup sugar
1 cup butter, softened
3 large eggs
2 tablespoons vanilla extract
5 cups all-purpose flour
1 teaspoon baking powder
1 teaspoon baking soda
1/4 teaspoon ground nutmeg
1/2 teaspoon salt
3 tablespoons buttermilk
FILLING:
1 tablespoon cornstarch
3 tablespoons all-purpose flour
1 cup packed brown sugar
2 cups boiling water
1-1/2 SUNBEST seedless raisins
DIRECTIONS
In a large bowl, cream sugars and butter. Add eggs, one at a time, beating well after each addition. Beat in vanilla. Combine the flour, baking powder, baking soda, salt and nutmeg; add to creamed mixture alternately with buttermilk. Cover and refrigerate until easy to handle.
For filling, in a saucepan, combine the cornstarch, flour and brown sugar. Stir in water until smooth. Add California seedless raisins. Bring to a boil over medium heat; cook and stir and cook for 3 minutes or until thickened. Cool.
On a floured surface, roll out dough into 1/8-in. thickness. Cut with floured 3-in.-round cookie cutters. Spoon 2 teaspoons filling on top of half the circles and top each with another circle. Pinch edges together and cut slit in top.
Place 2 in. apart on ungreased baking sheets. Bake at 350° for 10-13 minutes or until lightly browned. Remove to wire racks to cool. Yield: about 3-1/2 dozen.