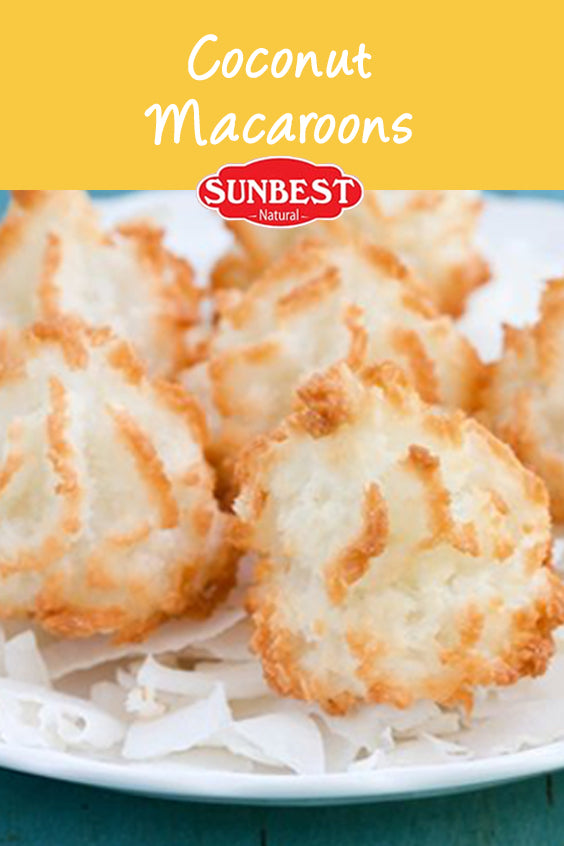 Just a handful of ingredients and less than 30 minutes are all it takes to whip up this sweet treat!
Ingredients:
2 1/2 cups Sunbest Coconut Flakes
1/3 cup all-purpose flour
1/8 Tsp salt
2/3 cup sweetened condensed milk
1 tsp vanilla extract
9 red candied cherries, halved (optional)
Method:
Combine coconut, flour, and salt. Add condensed milk and vanilla, mix well. Batter will be stiff.
Drop by tablespoonfuls 1 inch apart onto a greased baking sheet.
Top each with a candied cherry half (optional)
Bake at 350 for 15-20 minutes or until golden brown. Cool on a wire rack.