Trail Mix Fruits and Nuts (Raw Almonds, Raisins, Peanuts, and M&Ms)
Sunco & Frenchie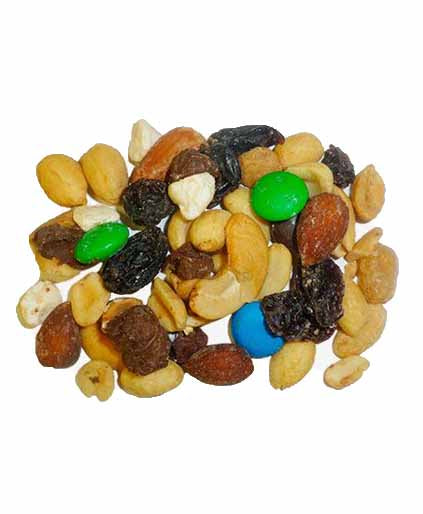 Trail Mix Fruits and Nuts (Raw Almonds, Raisins, Peanuts, and Colorful Chocolate Buttons)
A Delicious Snack At Home, For The Office Or Easy, To Grab When You're On The Go. A Delicious Blend Of Raw Almonds, Raisins, Peanuts and M&Ms. We Love The Taste and you will as well.
STORAGE:
• For longer-lasting product, please keep refrigerated for up to 16 months.
• It must be stored in an airtight sealed bag/container at all times to maintain freshness and to avoid humidity and external flavors.