Salad Toppings (Raw Hemp Seeds,Chia Seeds,Flax Seeds,Pumpkin Kernels,Sunflower Kernels) 2 Lb
Sunco & Frenchie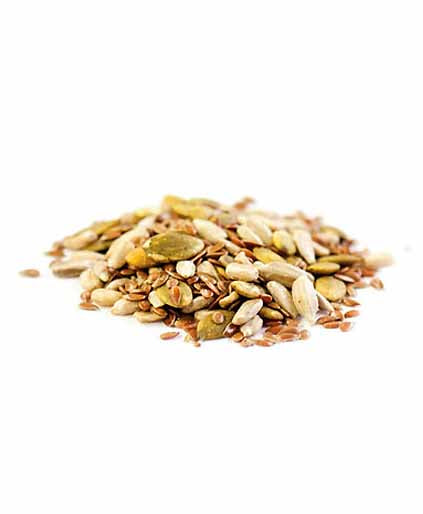 Salad Toppings (Raw Hemp Seeds,Chia Seeds,Flax Seeds,Pumpkin Kernels,Sunflower Kernels)  2 Lb 
The salad topper mix is a crunchy and delicious blend of Raw Hemp Seeds. Chia Seeds, Flax Seeds, Pumpkin Kernels, Sunflower Kernals.) Makes the perfect topper for a healthy salad.  You can also get creative and top a nice bowl of soup or make delicious bread sticks to dip.
STORAGE:

• For longer lasting product, please keep refrigerated for up to 16 months.

• It must be stored in an airtight sealed bag/container at all times to maintain freshness and to avoid humidity and external flavors.