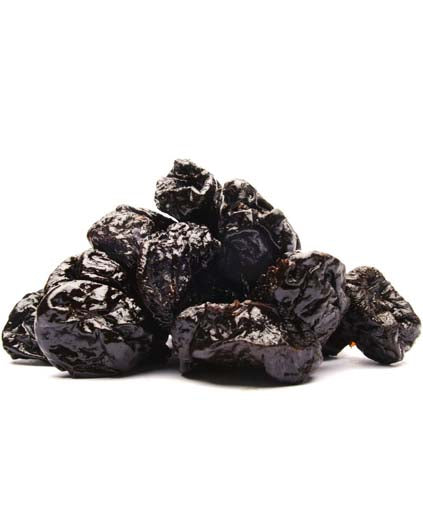 Pitted Prunes (Dried Plum / No Pit)
Prunes are high in dietary fiber, with just one prune providing 3 percent of the recommended daily intake of fiber. They also contain a high amount of a natural sugar, sorbitol, that functions as a laxative because it pulls moisture into the digestive tract and facilitates bowel movements
SUNBEST Pitted Prunes, Dried Plum, Unsulphured in Resealable Bag

Great source of potassium,fiber, and rich in Vitamin K

Health Benefits: Good for digestive system, prevents over eating, and anti-oxidant

Great for snacking and it's sweet and juicy

OK Kosher Certified
Eat them alone as a snack.
Add prunes to your breakfast oatmeal.
Mix them with nuts, other dried fruits such as apricots, and dark chocolate chips for a healthy trail mix.
Add them to baked goods.
Blend them (or use prune juice) for drinks or smoothies.
STORAGE:

• For longer lasting product, please keep refrigerated for up to 16 months.

• It must be stored in an airtight sealed bag/container at all times to maintain freshness and to avoid humidity and external flavors.