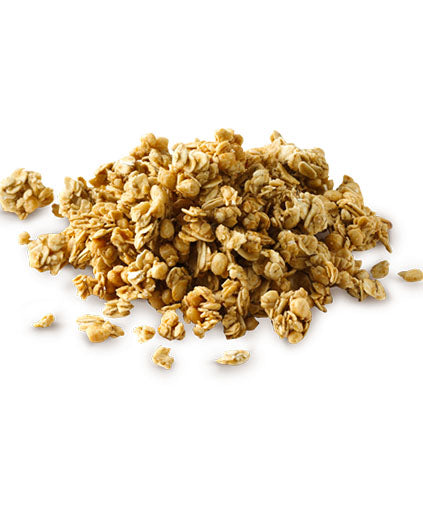 Honey Granola Cereal (6 Pack)
Granola's oats deliver impressive numbers in fiber and iron, while nuts and seeds add heart-healthy unsaturated fats and some protein, she says. But along with these benefits, granola can be very high in calories, oils you don't need, and contain scoops of sugar with healthy-sounding names.
SUNBEST Granola Crisp 15 oz Container 

Health Benefits: Good source of fiber, antioxidant, source of vitamin E, has digestive powers, and aids in weight loss

No artificial flavors, preservatives, or colors; No high fructose corn syrup; Non-GMO; All natural and vegan

Great to eat for breakfast or added to your favorite treat. Delicious, crunchy, and always fresh

Kosher Certified
 STORAGE:
• For longer lasting product, please keep refrigerated for up to 16 months.

• It must be stored in an airtight sealed bag/container at all times to maintain freshness and to avoid humidity and external flavors.