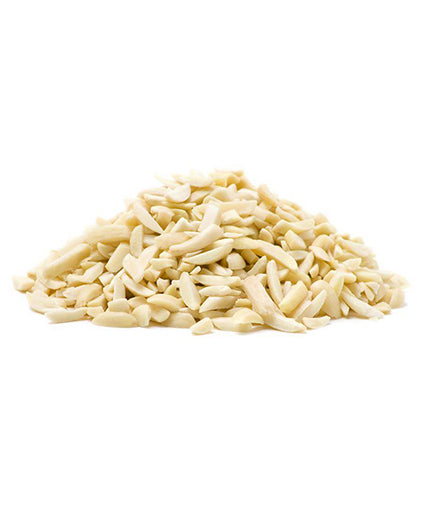 Blanched Slivered Almonds
SUNBEST Blanched and Slivered Almonds Fresh, Unsalted, Unroasted in Resealable Bag

Great source of vitamin E, Copper, Magnesium, and Protein

Health Benefits: Contain High Levels of Healthy Unsaturated Fatty Acids, Lowers Cholesterol, and Boost Energy

Used for snacking, topping, or baking. Delicious, crunchy, and always fresh

Kosher Certified
STORAGE:

• For longer lasting product, please keep refrigerated for up to 16 months.

• It must be stored in an airtight sealed bag/container at all times to maintain freshness and to avoid humidity and external flavors.

 ALMOND GREEN BEANS RECIPE
INGREDIENTS
2 pounds fresh green beans, trimmed

2 cups water

1 envelope onion soup mix

2/3 cup SUNBESTBlanched slivered almonds toasted

2 tablespoons grated Parmesan cheese

1 teaspoon paprika

6 tsp of olive oil
DIRECTIONS
In a large saucepan, combine the beans, water and soup mix. Bring to a boil. Reduce heat; cover and simmer for 15-20 minutes or until beans are crisp-tender.

In a small bowl, combine the almonds, Parmesan cheese and paprika. Drain beans; drizzle with olive oil and sprinkle with almond mixture. Toss to coat.

 

Yield:

 

8 servings.