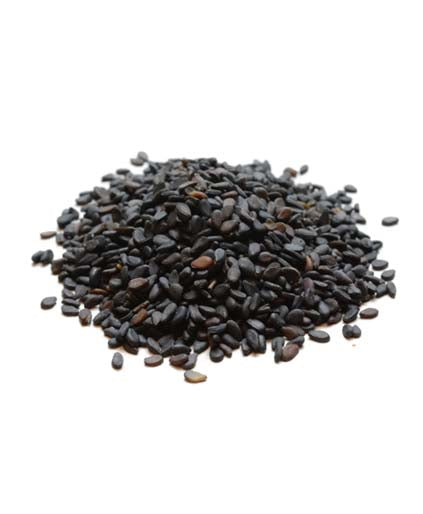 Black Sesame Seeds
Black Sesame Seeds are stronger in aroma and flavor than white seeds. After roasting, they add a sesame flavor and a colorful accent to rice, vegetables, and salad. They are also a very interesting ingredient to use when baking bread.
Health Benefits: Good source of calcium, very high energy, and supply of antioxidants

Premium quality, always fresh

Versatile seed

Kosher Certified

IMPORTANT: All black sesame seeds decolor if left soaking in water.
STORAGE:

• For longer-lasting products, please keep refrigerated for up to 16 months.

• It must be stored in an airtight sealed bag/container at all times to maintain freshness and to avoid humidity and external flavors.


ASIAN SALMON TACOS RECIPE
INGREDIENTS
1 pound salmon fillet, skin removed, cut into 1-inch cubes

2 tablespoons hoisin sauce

1 tablespoon olive oil

Shredded lettuce

8 corn tortillas (6 inches), warmed

SUNBEST 1-1/2 teaspoons of black sesame seeds
DIRECTIONS
Toss salmon with hoisin sauce. In a large nonstick skillet, heat oil over medium-high heat. Cook salmon until it begins to flake easily with a fork, 3-5 minutes, turning gently to brown all sides.

Serve salmon and lettuce in tortillas; sprinkle with sesame seeds. If desired, top with salsa.

 

Yield:

 

4 servings.