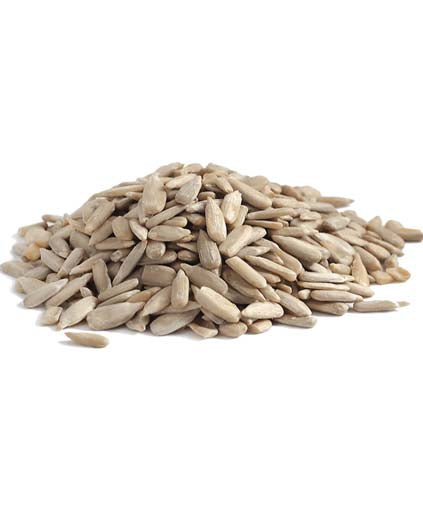 Sunflower Seed Kernels; Raw, No Shell
Nutritional Profile. Sunflower seeds are an excellent source of vitamin E and a verygood source of copper and vitamin B1. In addition, sunflower seeds are a goodsource of manganese, selenium, phosphorus, magnesium, vitamin B6, folate and niacin.
SUNBEST Raw Sunflower Seed Kernels, Unsalted, Unroasted, in Resealable Bag

Health Benefits: Rich in vitamin E, promoting healthy skin. Great source of magnesium, which helps relieve stress.

Great source of copper and thiamin. Promotes healthy and strong hair

Healthy snack to eat and use as a topping or baking. Always fresh.

OK Kosher Certified
STORAGE:

• For longer lasting product, please keep refrigerated for up to 16 months.

• It must be stored in an airtight sealed bag/container at all times to maintain freshness and to avoid humidity and external flavors.