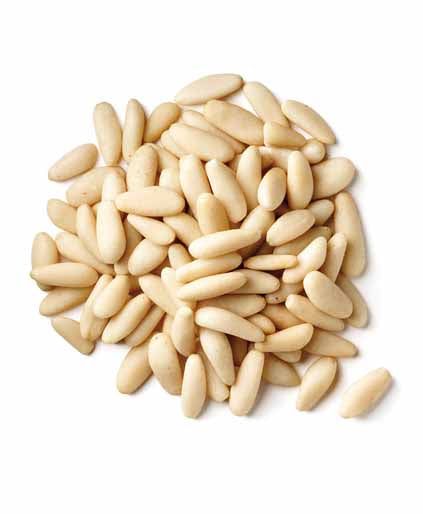 Raw Pine Nuts / Pignolia (Shelled)
Pine nuts contain nutrients that help boost energy, including monounsaturated fat, protein and iron. Pine nuts are also a good source of magnesium, low levels of which can lead to fatigue
Probably best known for their use in pesto sauce, pine nuts have a very delicate taste and texture and are high in protein which makes them especially useful in a vegetarian diet. They can be eaten raw, when they have a soft texture and a sweet buttery flavour and are especially good in salads.
Full of nutrients such as magnesium and manganese.

Excellent Source of Vitamin-E, Vitamin B1, B2 and B3

Premium Quality ,No Preservatives, Non Gmo-Vegan

OK Kosher Certified

Great for snacking, salad dressing or making them a recipe ingredient like pesto , bread or cookies, granolas and energy bar.
STORAGE:

• For longer lasting product, please keep refrigerated for up to 16 months.

• It must be stored in an airtight sealed bag/container at all times to maintain freshness and to avoid humidity and external flavors.