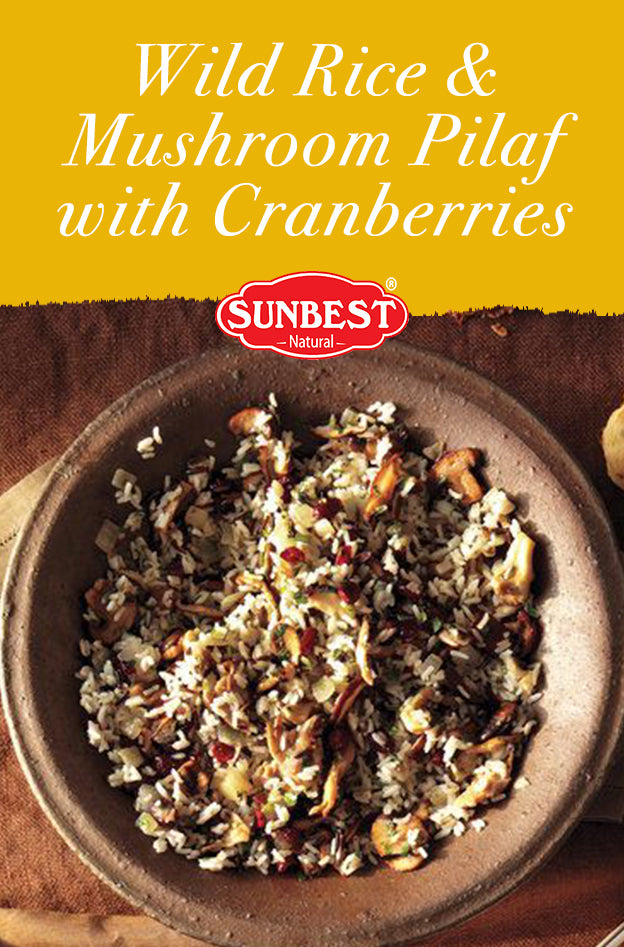 Ingredients
· 1½ cups long-grain and wild rice blend
· ¾ cup Sunbest Dried Cranberries
· 3 tbsp olive oil
· 1 large onion, chopped
· 1 pound mushroom blend (such as cremini, oyster, and shiitake), sliced
· ½ cup dry white wine
· ½ cup chopped fresh flat-leaf parsley
· 2 tbsp chopped fresh tarragon
Method:
1. Cook the rice blend according to the package directions. Fold in the cranberries, cover, and let stand for 10 minutes.
2. Meanwhile, heat the oil in a large skillet over medium-high heat. Add the onion and cook, stirring frequently, until tender, 5 to 7 minutes. Add the mushrooms, ½ teaspoon salt, and ¼ teaspoon pepper and cook, tossing frequently, until tender, 6 to 8 minutes more. Add the wine and simmer until evaporated, about 1 minute. Stir in the parsley and tarragon.
3. Add the mushroom mixture to the rice and toss to combine.